The design of the vending machines of Kwik 24, a new age startup, is inspired by the young millennial workforces who are always hungry. The vibrant packaging, interactive screens and mascot welcomes users to the machines with a call to never stay hungry.


Hunger hampers productivity and is a workplace challenge that must be addressed. When you get hungry, you get angry and then you get hangry! The vending machines are IoT design units by Kwik24 team, to which we added design research and thinking, created personas, and arrived at a unique position; #neverstayhungry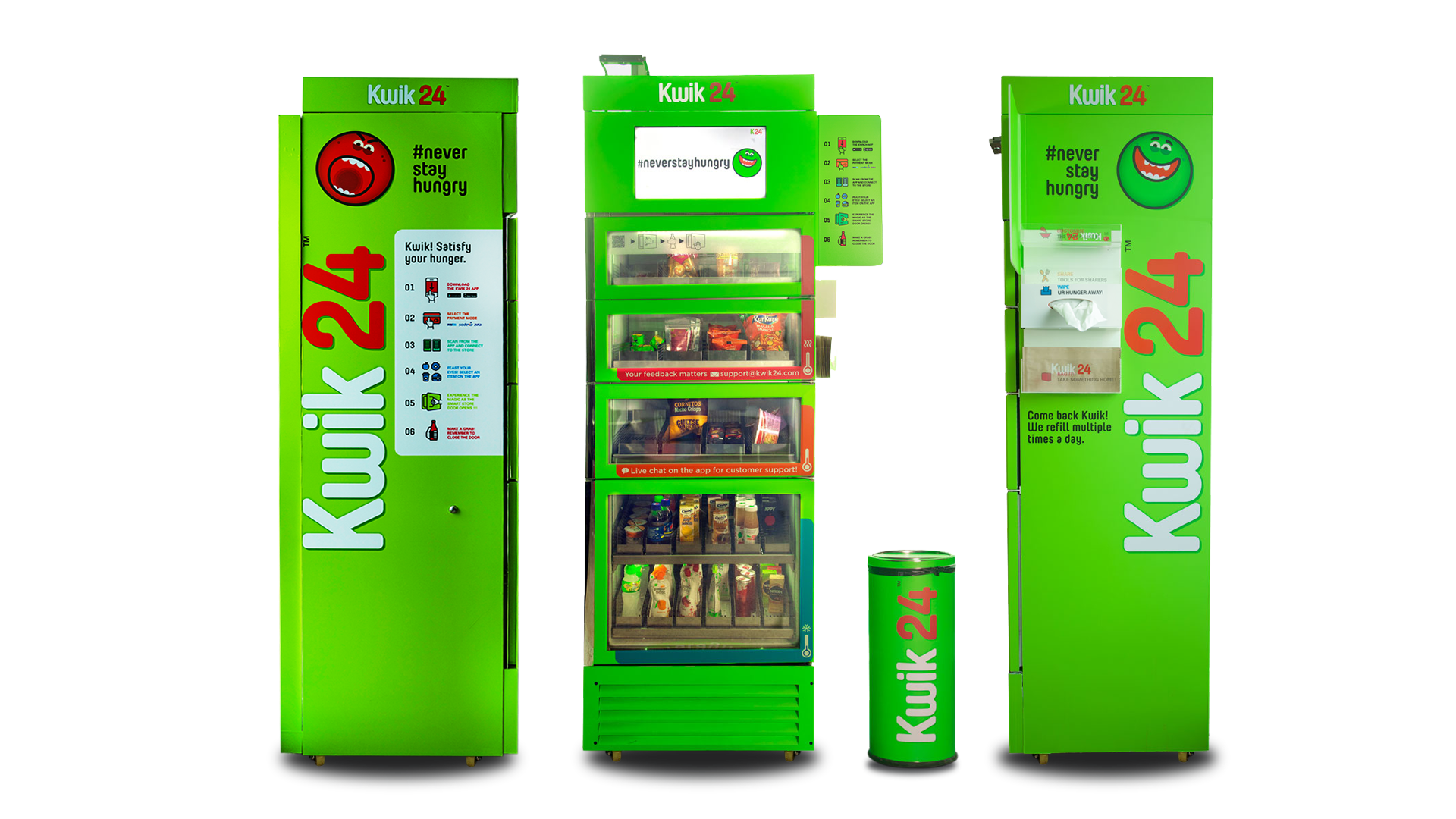 The new branding and design is fresh, pleasing, bold, highly functional and transforms the 'magic machine' into a super smart store with simple communication, tissues, forks and bags. The hangry face acts as the mascot.